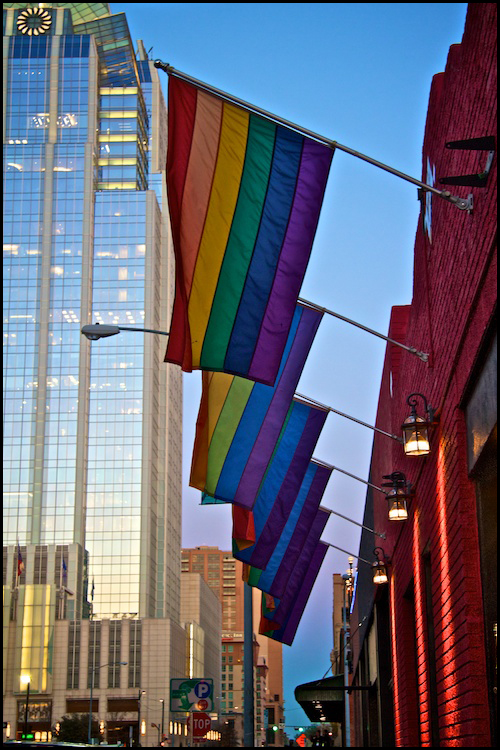 Day 155
A little recap: I said I'd fill you in about Austin, so even though we're in Nashville, I'm going to pretend we're not. I've glossed over lots of little booger towns; little holes in the wall not worth mentioning. Folks, Austin is most definitely NOT one of these places. You know how every province or state has a place that changes your opinion of the greater whole? Well, that's what Austin did for us. Trav has been here three times already. He bragged about the city, and to be honest, after driving through the rest of Texas —see El Paso (shit town), Stockton (we will not talk about it), San Antonio (meh, it was alright), and Houston (Houston can f#ck a duck), I thought he was a big fat liar. Turns out, he wasn't lying after all.
Austin has a vibe that sort of catches you off guard. It's green, lush, and full of rivers, dog parks, independent food stands, and charming southern accents. We spent about ten days in Austin during this year's South By Southwest and the dudes overran the place. Yet the dudes did not detract from the actual aura of the city.
At every turn, locals spread this funky vibe while playing Frisbee & soccer, drinking on the patio, and sweating through bootcamp. We happened to be there for the Kite Festival, and although some dumb kids were flying them onto power lines, it looked like jazzy crayon doodles in the sky. Dogs even seem chummier here.
Now the food: it will melt you to a puddle of satisfied goop. There are no chain restaurants here. There are no disgusting tacos, no disgruntled grey hot dogs, no deep fried catfish. What you'll find in the heart of this delicious little city of 1.7 million is simply face melting food. Iron Cactus (fantastic Mexican), Frank (glorious hot dogs), Uchi (absolutely orgasmic sushi), Halcyon (smoothies, cocktails, paninis) to name a few.
Then there's the beer: Ginger Man (wall to wall taps), Buffalo Billiards (for the ambiance & cheap beer), Cedar Door (margaritas). I could go on, but really you just have to suck it up, buy a plane ticket and go to here.
This place is, in fact, so awesome that I have been devising ways to transplant the entire city right on top of Calgary (my home town). I would, of course, give locals time to escape before plopping down the better architecture, actual design and music culture, and 'gasp' friendly service. But I would do it quick enough to tamp out the rude girl at the shoe store in Marlborough mall last year who actually asked me if I would be 'buying the shoes' because they were 'behind some boxes' and she 'really didn't feel like getting them out unless I was serious.' Die, little teenage slum queen.
Anyway, you should definitely be attentively and passionately committed to everything I just told you. I never lie. Except when you're really boring and I pretend I'm actually having a good time. Which never happened at SXSW. Well, maybe once, but you'll never know.
☝ Back to top. ☝